On a sweltering January afternoon, I sat in the stands at the Australian Open, waiting for the players to arrive. After a few minutes the towering 9th seed, John Isner, appeared on the court. He was soon joined by American young gun, Reilly Opelka, standing nearly two inches taller than his 6'10" compatriot. Mulch had arranged for me to do a shoot with Opelka the day after his exit from the tournament. Having never seen him play, and given he was facing a top ten opponent, I expected the shoot to be tomorrow. As the match went underway, it quickly became clear Opelka had other plans.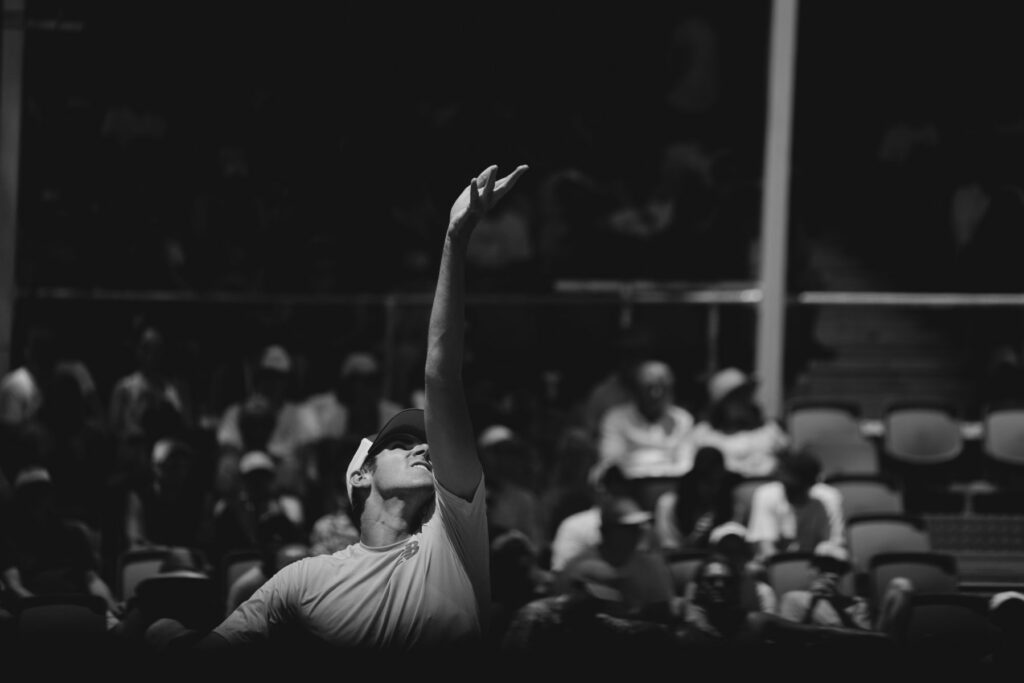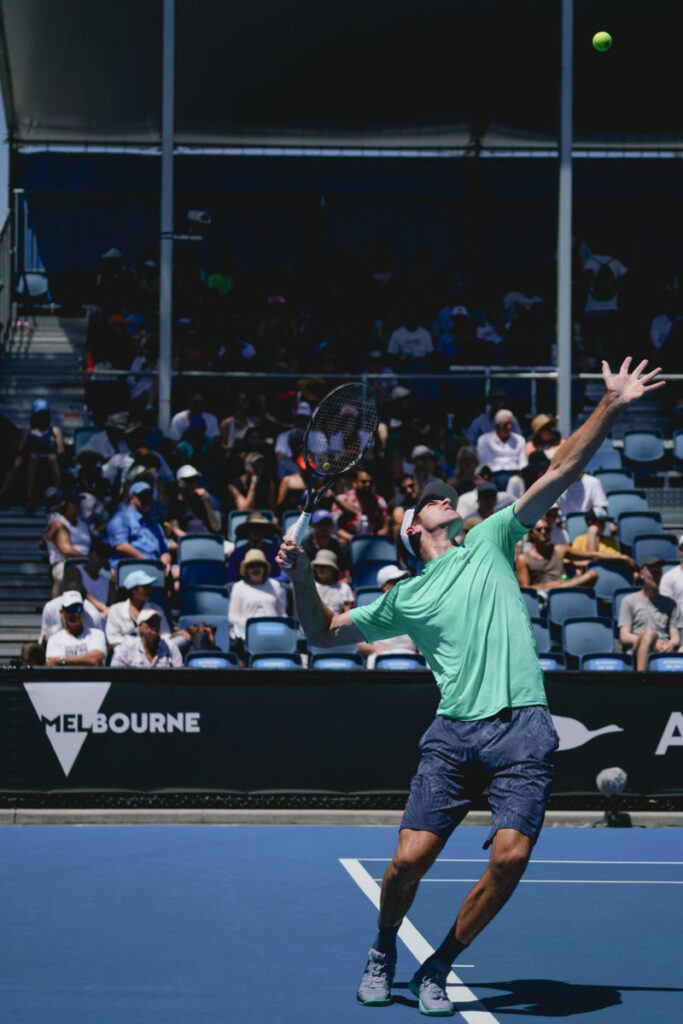 Opelka's booming serve was expected given his height, but the quality of his ground strokes took me by surprise. He also moved like a smaller man, getting to shots few his size could. Isner struggled to gain dominance over his younger opponent and before long, the first set was taken to a tiebreaker. Here, Opelka showed his true class. He played with greater aggression and
composure than his far more experienced opponent, winning the tiebreaker 7-4. The second and third sets mirrored the first. A flurry of aces and big forehand winners, but neither man able to break the other's serve. The second set tiebreaker was sealed with Opelka hitting an outrageous backhand winner off a deep volley from Isner. However, Opelka failed to close out the match in their third tiebreaker. Isner now looked more composed and took the set following a double fault from Opelka.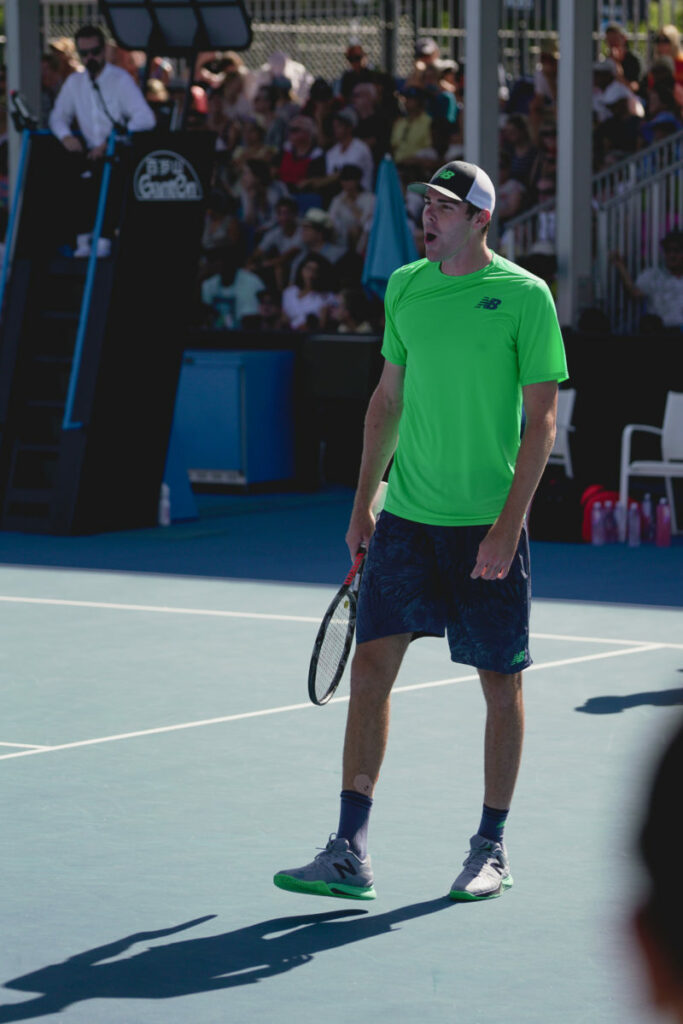 The match was beginning to turn, with Isner then going up a break in the fourth. I noticed Isner was increasingly winning points with his volley, traditionally a strength of tall players. On the other hand, Opelka rarely came to the net. This seemed to match their aesthetic, with Isner wearing more typical tennis clothing, while Opelka sported a more casual, stylish New Balance get-up rarely seen on the ATP. Isner, however, had the more casual demeanour as his younger opponent now appeared flustered. A fifth set would surely favour the more experienced player.
Down 5-4 in the fourth, Opelka had a few moments to regather himself before Isner served for the set. Whatever he did, worked. He suddenly looked fresh again and broke Isner for the first time in the match. Opelka remained composed and took the set to a tiebreaker. At the start of the match only Isner's named could be heard. Now, it seemed Opelka had stolen the heart of the crowd and each point he won was greeted with a huge cheer. But the biggest cheer of all came when Opelka's 40th ace sealed a game few thought he would win.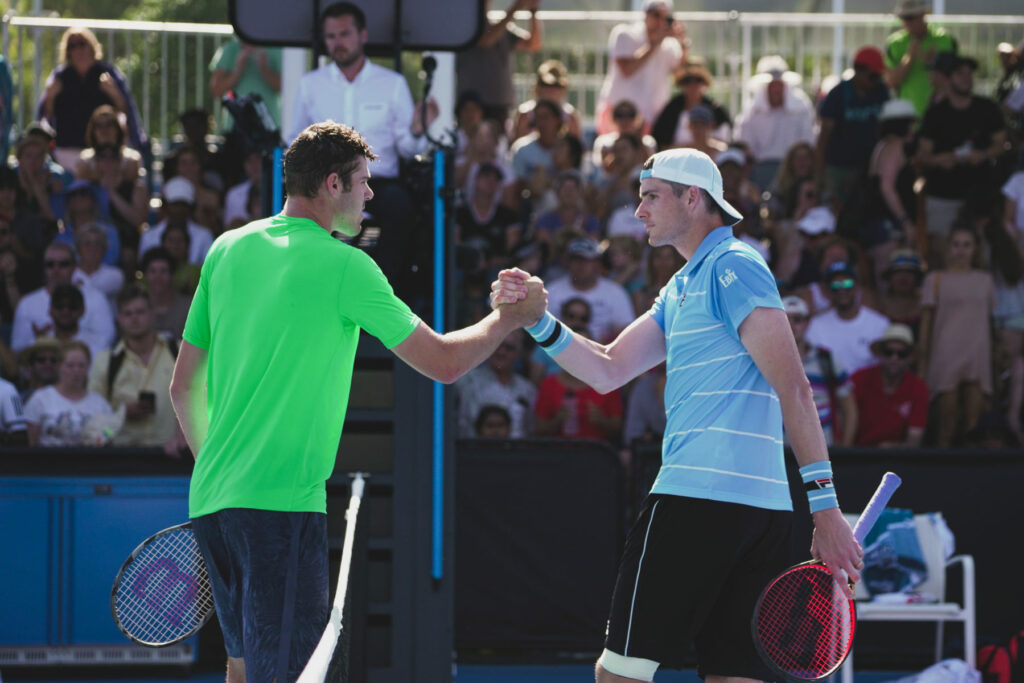 Opelka continued his strong serving in the second round. This time he was up against Italian, Thomas Fabbiano. Fabbiano was much shorter but lightening fast around the court. Again, neither player was able to get the break and Opelka took the first set in a tiebreaker. In the second set, Fabbiano began to work Opelka around the court and the rallies grew longer. Perhaps he was still tired from the gruelling match in blistering heat just two days prior, but Opelka now had no answers for Fabbiano who quickly took the next two sets.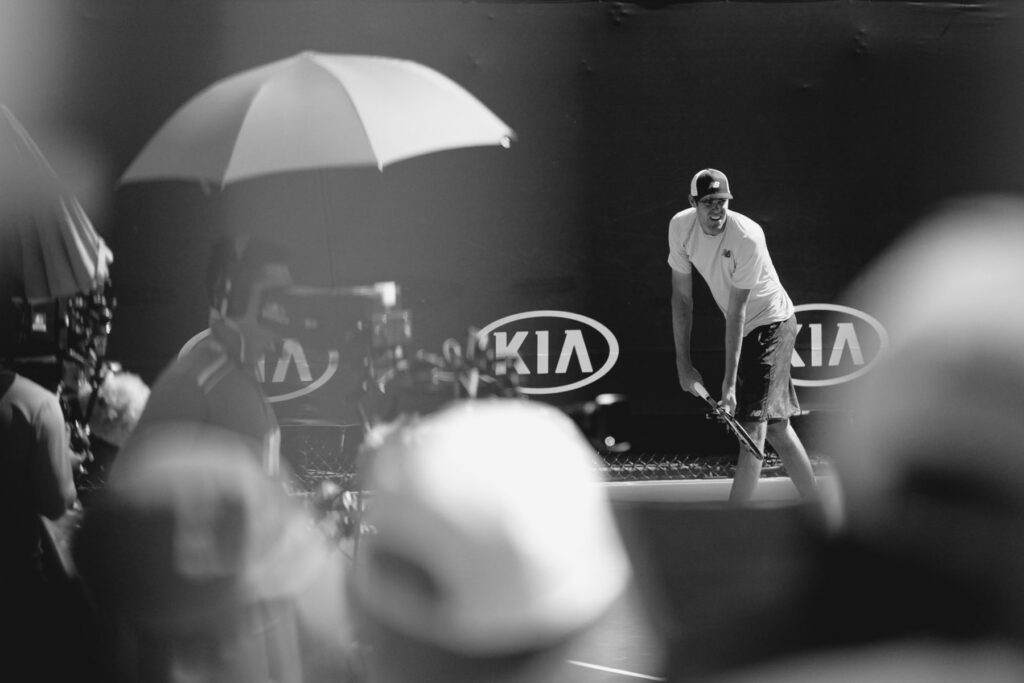 I started thinking of locations for my shoot with Opelka. Despite badly wanting him to win, I thought it was over. But he wasn't done yet. He came out in the fourth set firing, with a renewed energy. The crowd seemed to embrace this resurgence, getting fully behind Opelka. He took the fourth set and pushed Fabbiano all the way to a tiebreaker in the fifth. The fans willed him on after every point in the tiebreaker but Fabbiano was suddenly unstoppable. The Italian somehow managed to hit everything back, including some monster serves, and eventually took the tiebreaker and the match.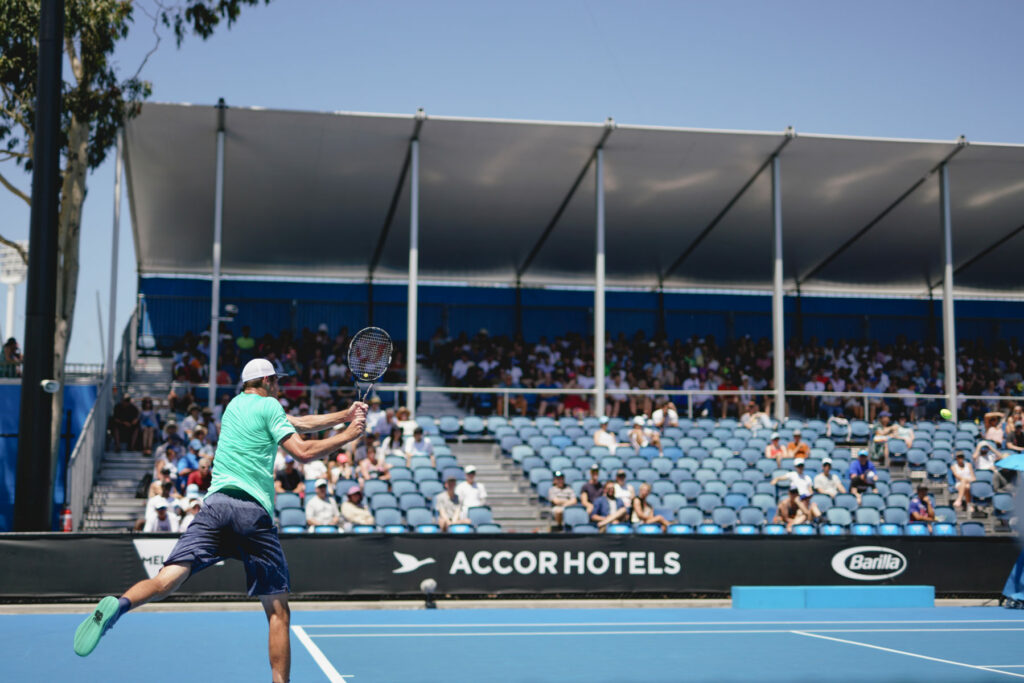 The following day I sat in a bustling Melbourne cafe, waiting for Opelka and wondering what he is like off the court. It was hard to miss him when he arrived, a huge figure sporting a crisp white Mulch tee. After a warm, if slightly shy introduction, we ordered coffees and began to chat. He seemed to relax as we discussed his passions outside of tennis, including travel, coffee and fashion.
After finishing our drinks, we wandered through some of the city's laneways. He told me about some of his favourite spots in Melbourne, and others he'd like to visit. Despite it being his third Australian Open, his gruelling schedule has meant Opelka hasn't explored the city as much as he'd like. We detoured through Federation Square, an architecturally rich civic space he'd been yet to visit.
While exploring Federation Square, he was stopped by a kid wanting a photograph (which he kindly agreed too). He'd been so chill and easy to hang out with that I'd almost forgotten he was a
professional tennis player. We soon parted ways, but not before he told me to hit him up any time I was in his hometown in Florida. I wondered whether there were many other professional athletes 
like him.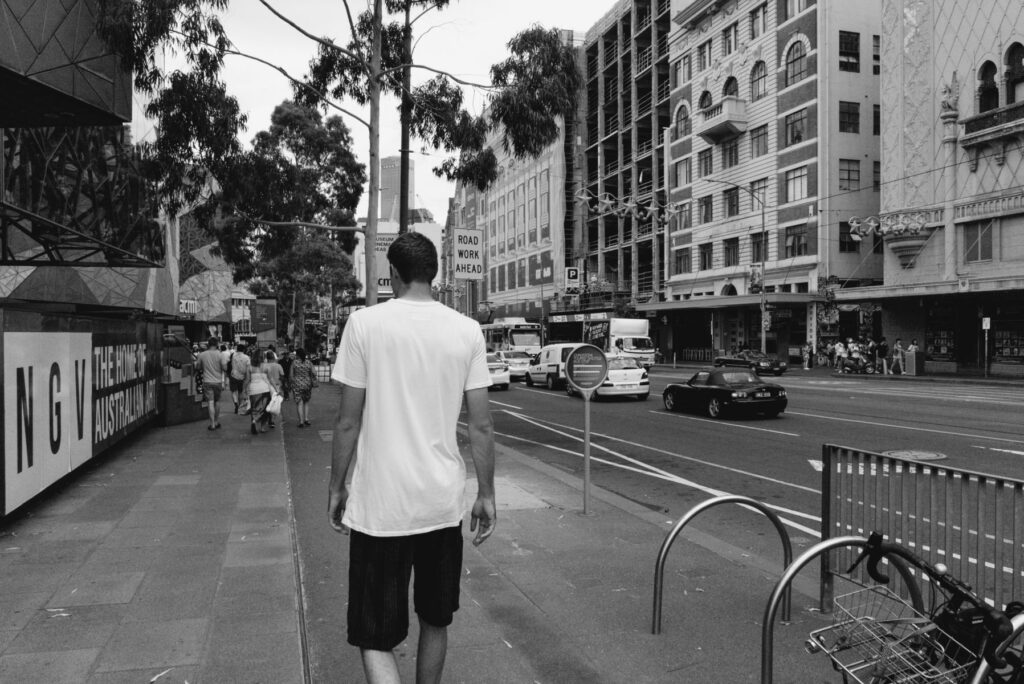 Photos and story written by Tim Brown