Written by
By Philippe Zarif
10/29/18
The Ultimate Warrior
On what seemed like an ordinary Monday, the Golden State Warriors traveled to Chicago to face the Bulls in game number 8 of the new NBA season. Nobody thought that 3 NBA records would be broken on this night. Most three pointers in a half by a player (10 Klay Thompson), most three pointers by any team in a half (17 Golden State Warriors) and most three pointers in a game by any player (14 Klay Thompson), all in 2 quarters and 8 minutes and 5 dribbles. On this historic night, Klay Thompson led the Warriors with a signature stoic performance, he went 14-for-24 from beyond the arc and 18-for-29 from the field, racking up 52 points in 27 minutes.
The all-time record was previously held by teammate and NBA MVP Stephen Curry (13). Klay Thompson an environmental activist and big sustainable fashion advocate was spotted in the pregame runway wearing the new MULCH Willie Boy Collection Billy Boy Denim (Paiute wash) and one off kind custom 100% organic cotton hand dyed Desert Hoodie. Shortly after the game Klay texted Mulch founders; "it was the Dead Head", referring the patch on his one of a kind desert hoodie, but we knew it was really just his hard work and eye of the tiger mentality on the court. Shooters gonna shoot.
MULCH new collection, The Willy Boy, represents timeless classics, pieces that were designed to be worn time and time again and handed down with pride. Mulch advocates, people to buy less and choose well when shopping for clothes, instead of chasing trends and buying cheap fast fashion. 
Klay has frequently been seen sporting MULCH outfits, the California sustainable fashion house that puts People and Planet before Profits; "Klay is different, in a time when you see the NBA players wear anything, changing style night in and night out, catering to the unsustainable consumerism and fast fashion business model, something that Mulch stands against" said, Mehr Alejandro head designer and creative director of MULCH.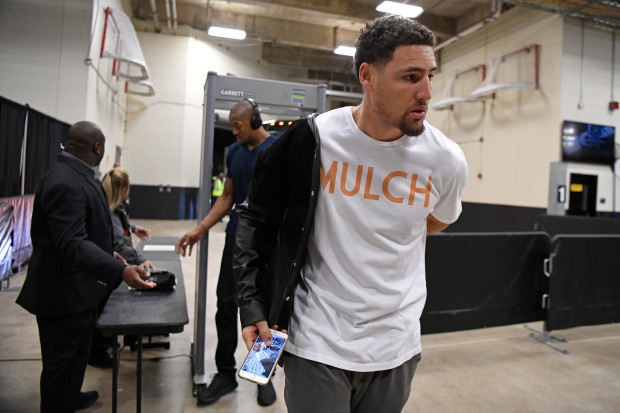 It is cool to see sustainable fashion finally translating into the sportsworld with so many people looking up to these athletes and wanting to wear what they see their athletes wearing. We recognize Klay Thompson as the leader in sustainable fashion in the NBA. Opting to downsize his closest this offseason and build it around MULCH high quality timeless staple pieces that can be wore in many ways. He is quietly changing the game.